Welcome. You have found the website of the local rose society based in Palm Beach County, Florida. We would love to help you grow beautiful roses.
The Greater Palm Beach Rose Society serves the South Florida counties of Broward, Palm Beach and Martin.
Our Society is very active year round with garden walks, shows, workshops and many other events. Meetings start at 7:30pm at Mounts Botanical Garden located at 531 N. Military Trail in West Palm Beach. Visitors and guests are always welcome. We do take a summer siesta where we do not have monthly regular meetings. This allows us to rejuvenate.
Members of The Greater Palm Beach Rose Society enjoy growing roses and the opportunity to be with other rose growers eager to share their hobby. Whether it is discussing growing roses at a meeting, showing and sharing roses at a Rose Show, or working together to maintain public rose gardens, GPBRS provides a unique atmosphere to socialize with other rose growers.
Monthly meetings with speakers and demonstrations provide guests and members a means to continue learning about rose care. Each meeting has an educational program with time for questions and answers.
The Rose Petal, our newsletter, provides timely articles on rose care each month instructing us when to plant, how and when to prune, how to take rose cuttings, which fertilizer to use for the different times of the growing season, selecting a rose to grow, plus articles by members sharing their garden experiences.
Annual dues are $25.00 for a single member or $35 for a couple. The Membership period runs from January to December. Any new or renewed membership received in September or later will include membership for the following year. Please use the membership form Download
Members come from all age groups and reside in Broward, Palm Beach and Martin counties.
For more information contact Debbie Coolidge 561-310-8508 or [email protected] or Fred Frappier 561-951-8232 or [email protected]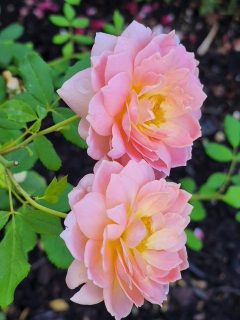 Monday April 24th meeting at 7 pm.
Dr. Satish Prabhu will talk on Simplifying Soil Prep, Planting and Fertilizing Roses